Supporting Partner

Google
Google LLC is an American multinational technology company that specializes in Internet-related services and products, which include online advertising technologies, a search engine, cloud computing, software, and hardware.
Supporting Partner

Malaysia Digital Economy Corporation Sdn Bhd (MDEC)
Malaysia Digital Economy Corporation (MDEC) is the agency under the Ministry of Communications and Multimedia Malaysia leading the nation's digital transformation for 25 years. MDEC's agenda is Malaysia 5.0, enabling a nation deeply integrated with technology, providing equitable digital opportunities to the people and businesses.
In order to achieve this, we will focus on four key thrust lead DIGITAL thrusts, New skills, Adoption, Disruptors and Investments. This forms the basis of our NADI Digital brand campaign, that will drive our core programmes for the rakyat, business and investors. MDEC's aim is for Malaysia to become a globally competitive digital nation, anchored on inclusivity, sustainability and shared prosperity, firmly establishing Malaysia as the Heart of Digital ASEAN.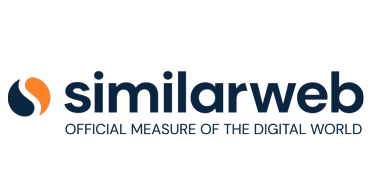 Supporting Partner

Similarweb
As the most trusted platform for measuring online behavior, millions of people rely on SimilarWeb insights daily as the ground truth for their knowledge of the digital world. We empower anyone — from the curious individual to the enterprise business leader — to make smarter decisions by understanding why things happen across the digital ecosystem.
TRAPO is an automotive accessories brand, and we have been listed as the No.1 online best selling car mat in Malaysia/Singapore and Indonesia since 2016.
Supporting Partner

2Stallions Digital Marketing Agency
2Stallions is a full-service digital marketing agency based in APAC, focused on driving results for our clients. They specialize in providing business strategy, digital strategy, user experience design, design services, content marketing, social media marketing, search marketing and technology services. The 2Stallions team brings a combination of global expertise and regional insights to benefit and service a diverse range of clients.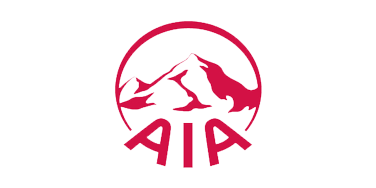 Supporting Partner

AIA Malaysia
For over 100 years AIA has helped generations of families all over Asia to plan, protect and prepare for life.
Our experience has allowed us to help millions of people achieve their dreams, and to be there for them in harder times.
In a constantly changing world, people need a partner who understands and supports them through life's challenges and opportunities. We are committed to genuinely engaging with our customers, and to providing the right solutions for them and their families.
To help them live Healthier, Longer, Better Lives.
Supporting Partner

Dattel.asia
Dattel Asia Group ; We are a Consumer Intelligence company. We empower you to understand consumers in a holistic manner to discover hidden truths that matter to you. We want you to go deeper, wider, faster, and be agile in your ability to understand consumers. We aspire to transform how consumers are analyzed via our flagship product – the Consumer Terminal and Data Capture services.
Supporting Partner

Sendhelper
Sendhelper is the largest online marketplace for on-demand home services in Singapore. We offer a one-stop solution to all kinds of problems and needs related to home service and maintenance. We have served more than 75,000 households in Singapore and have completed more than 150,000 service orders to date.

We have a highly-curated network of more than 2500 service providers offering cleaning, deep-cleaning, laundry, curtain-cleaning, aircon maintenance, handyman services, cooking, elderly care, pest control, and a variety of other tasks and errands.
Supporting Partner

BBDO Singapore
BBDO is the world's most awarded agency. With 15,000 employees in 289 offices, across 81 countries it's the second-largest global agency network, with its headquarters in New York. We create and tell stories for our clients. Both bite-size and feast size stories. Told and distributed across all channels and screens. We help our clients strive financially through 'The Work. The Work. The Work.' Work built from behavioural observations and insights. Work that has ideas so big they can be defined as tweets. Work that is constantly measured and optimized and leads to financial rewards for our clients.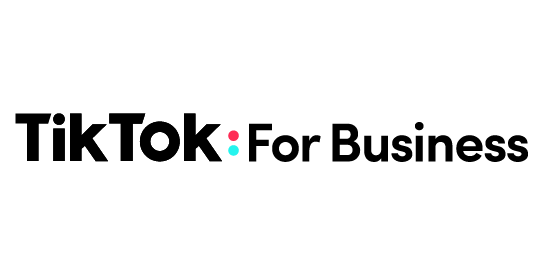 Supporting Partner

Tiktok Pte Ltd
TikTok is the leading destination for short-form mobile video and our mission is to inspire creativity and bring joy. The platform is a home for creative expression through videos that create a genuine, inspiring, and joyful experience.
Supporting Partner

Mahir Digital Bersama Google
Mahir Digital Bersama Google is a Grow with Google program, an initiative by Google specially designed to support small and medium businesses in Malaysia to advance their business through digital. Mahir Digital Bersama Google is committed to help our local business owners by sharing free tools and resources for working remotely and transitioning to digital through webinars.
Supporting Partner

Amazin' Graze
Amazin' Graze began with three young women who met in Kuala Lumpur from different walks of life. The brand was build in a home kitchen, with the goal to create the best tasting local snacks that are natural, healthy, and good for everyone! Each Amazin' Graze snack is handcrafted to be delivered across Malaysia, Singapore, Hong Kong, Australia, and soon the US and China. We believe that our unique flavors of tropical-inspired snacks are ready to touch the souls of people from around the world. Our mission is rather straightforward, and that is to "Change the way we snack!" And our vision? Is to see a generation of people who dare to discover their authentic selves and the world around them.
Supporting Partner

Prihal Data & Creative Studio
Prihal.Data is a business growth partner that covers almost every aspect of digital marketing and advertising. With just one partner, Brand will be able to do the advertising matter with the help of creative content marketing, all the way up to tracking sales and measuring ROI.
Supporting Partner

Facebook
Facebook, Inc., is an American multinational technology company based in Menlo Park, California. It was founded in 2004 as TheFacebook by Mark Zuckerberg, Eduardo Saverin, Andrew McCollum, Dustin Moskovitz, and Chris Hughes, roommates and students at Harvard College.
Supporting Partner

ClickAsia Sdn Bhd
ClickAsia is one the leading E-Commerce Solution Provider for brand leaders from diverse industries.
We partner with brands in their E-Commerce Business to Consumer (B2C) go-to-market for major marketplaces and their brand store. Our integrated services include Category Management, Content Management, Online Store Management, Customer Service, Digital Marketing, Warehousing and Online Fulfilment capabilities.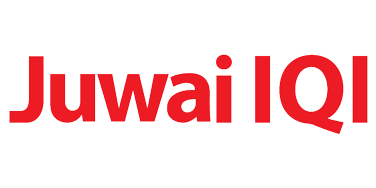 Supporting Partner

Juwai-IQI
Juwai IQI is the holding company that owns and operates IQI Global and Juwai Limited, operator of portals Juwai.com and Juwai.asia.
It is the combination of two Asian real estate super-brands dedicated to empowering residents of Asia to become residents of the world.
Supporting Partner

Xendit
Xendit is a financial technology company that provides payment solutions that simplify the payment process for businesses in Indonesia and Philippines, from SMEs, e-commerce startups to giant corporations. Xendit provides a secure and easy-to-integrate payment system, supported by great customer service.
As the first Indonesian startup to successfully graduate from the prestigious YCombinator incubator in Silicon Valley, Xendit continues to develop to be the best in Indonesia, Philippines and greater Southeast Asia.
Astro is the first of its kind in Indonesia. An instant online essential & daily grocery shopping with operational of 24 hours in 7 days a week that will deliver the purchases in less than 15 minutes.
Supporting Partner

AnyMind Group
Founded in April 2016, AnyMind Group is a technology company that operates across the marketing, entertainment, HR and D2C industries. To date, AnyMind Group has raised a total funding of US$62.3 million, from investors including (but not limited to) LINE, Mirai Creation Fund, VGI, Japan Post Capital and JAFCO Asia. AnyMind Group has over 750 staff across 17 offices in 13 markets, including Singapore, Thailand, Indonesia, Vietnam, Cambodia, Malaysia, the Philippines, Hong Kong, Taiwan, Mainland China, Japan, India and the United Arab Emirates.
Supporting Partner

OpenMinds
We are a group of strategists that are passionate about social media, technology and brands. Let us know how we can help you grow your brand's online presence!
Supporting Partner

Antsomi
With the mission of transforming businesses into data-driven companies, Antsomi is a marketing technology company building the first artificial intelligence-enabled customer data platform CDP 365 in Southeast Asia, empowering companies to unify and activate their customer data.
Antsomi CDP 365 uses AI engines to help companies unify their customer data from multiple sources, such as mobile, web, social media, CRM, DMP, POS, offline channels, etc. It then delivers relevant activations with rich personalization across multiple touchpoints, both online and offline, 24 hours a day, 365 days a year.
Antsomi CDP 365 empowers companies to understand their customers' behavior and intent across multiple channels and build a 1-to-1 customer journey, hence driving customer experience and companies' profitability. CDP 365 also connects to leading marketing tech stack for seamless integration.
Co-founded by digital veterans in the region, Antsomi set up its headquarter in Singapore, with branch offices in Malaysia, Indonesia, and Vietnam.
Supporting Partner

POT Branding House
We're POT Branding House,
A brand design and communication consultancy based in Bandung, Indonesia. Specializing in brand positioning, identity, naming, brand architecture, expressions and activations.
Helping brand owners to reflect their soul— core potential and consciously transform into an authentic version of their brand. Becoming a zeitgeist and help shaping a more meaningful world.
Supporting Partner

Shipper
Shipper is a startup company working as an aggregator that connects merchants with logistics service providers. Shipper also provides warehouse and fulfillment services equipped with automatic warehouse management system.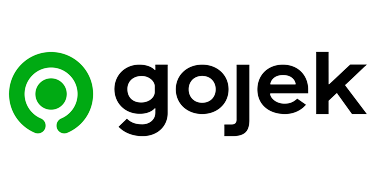 Gojek is an app for all your daily needs such as food delivery, transportation and payment. Beyond that Gojek has social mission to improve the welfare and livelihoods of the Indonesian people
Supporting Partner

Refinitiv, an LSEG Business
Refinitiv, an LSEG (London Stock Exchange Group) business, is one of the world's largest providers of financial markets data and infrastructure. With $6.25 billion in revenue, over 40,000 customers and 400,000 end users across 190 countries, Refinitiv is powering participants across the global financial marketplace.
Supporting Partner

BEYOND99 Sdn Bhd
BEYOND99 is a global digital marketing & consultancy company with a team of experienced sales, marketing & business background. Helping SMEs & SMBs to take their business offline to online with Website, Digital Marketing & Advertising, and more.
Salt & Pepper is pioneering the way individuals & organizations adapt to the rapidly changing online world. With a focus on the world's most in-demand skills in business, sales, communication, marketing, LinkedIn & more, we are delivering coaching programs & learning solutions that help individuals & organisations continuously acquire the capabilities they need to perform & grow.
Supporting Partner

Google Business Group (GBG)
GBG George Town is a community of business professionals sharing knowledge about Google web technologies for business success. It is run by business professionals, passionate about bringing the benefits of the web to their local business communities. Collaborating and learning from each other helps everyone achieve more.
Supporting Partner

iStyle.id
iStyle.id was known as iLotte.com. Since November 2020, iStyle.id is solely part of Salim Group, a business group globally known for their Asia retail experiences. We are the first mall in mall e-commerce in Indonesia, focusing on premium lifestyle and online shopping business. Since 2017, we lead the beauty and fashion premium trend category online both transaction values and volumes.
Supporting Partner

Pathos Asia
Pathos Asia is on a mission to create solutions to prevent founder and creator burnout.
From experiences to the data extracted from historical trends and market research – it shows that the current systemic issues are instilled, propagated and normalised by a toxic mindset to the detriment of creators, makers and founders alike.
With all this in mind, we are presently developing a series of products for our initial launch, all surrounding a personalised, modular process that we are building out as a product-focused venture. Combining community, curated content and more – we developed The Sovereign Method and its subsequent products to promote mental wellness and the dismantling of maladaptive actions at its core. Through our thoughtfully created templates, physical goods and digital products – we advocate fiercely for systemic change.
At our core, we prioritise the creation of efficient, sustainable processes in order to produce tamgible change and create a community of creatives who reclaim themselves completely.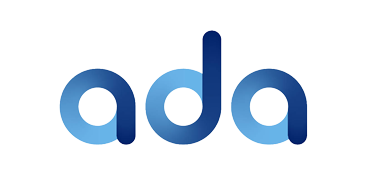 Supporting Partner

ADA Malaysia
ADA is a data and artificial intelligence company that designs and executes integrated digital, analytics, marketing, and eCommerce solutions.
Supporting Partner

Fusionex Group
Fusionex is an established multi-award-winning data technology leader specializing in Analytics, Big Data Management, IR 4.0, Internet of Things, Machine Learning and Artificial Intelligence. Featured on Forbes, Bloomberg, Gartner, IDC, Forrester, Edison, and Huffington Post, Fusionex is the largest Big Data Analytics company and market leader in ASEAN, bringing state-of-the-art, innovative, and breakthrough data-driven platforms to its clients, including Fortune 500, FTSE companies, large conglomerates, and SMEs, across the US, Europe, and Asia Pacific. Fusionex has been shortlisted on Gartner's report on Modern Analytics and Business Intelligence and identified as a Major Player in IDC's MarketScape Report for Big Data & Analytics. Fusionex is the only ASEAN-based company to be featured in both reports, cementing its credentials in the data technology market for this region.
Supporting Partner

Singapore Press Holder
Incorporated in 1984, main board-listed Singapore Press Holdings Ltd (SPH) is Asia's leading media organisation, engaging minds and enriching lives across multiple languages and platforms. SPH publishes Singapore's national newspapers, top magazines and books in both print and digital editions. It also owns other digital products, online classifieds, radio stations and outdoor media.
Supporting Partner

GroupM
GroupM is the world's leading media investment company responsible for more than $50B in annual media investment through agencies Mindshare, MediaCom, Wavemaker, Essence and m/SIX, as well as the outcomes-driven programmatic audience company, Xaxis. GroupM's portfolio includes Data & Technology (Choreograph), Investment, and Services, all united in vision to shape the next era of media where advertising works better for people. By leveraging all the benefits of scale, the company innovates, differentiates and generates sustained value for our clients wherever they do business.